《RO仙境傳說》魔物主題帆布斜背隨身包,可調節背帶長度,最長116cm,最短59cm,有內袋分層收納,外出攜帶小物輕便又可愛!

"RO Ragnarok Monsters" Canvas Satchel bag New Released!
Adjustable strap, (max 116cm,min 59cm)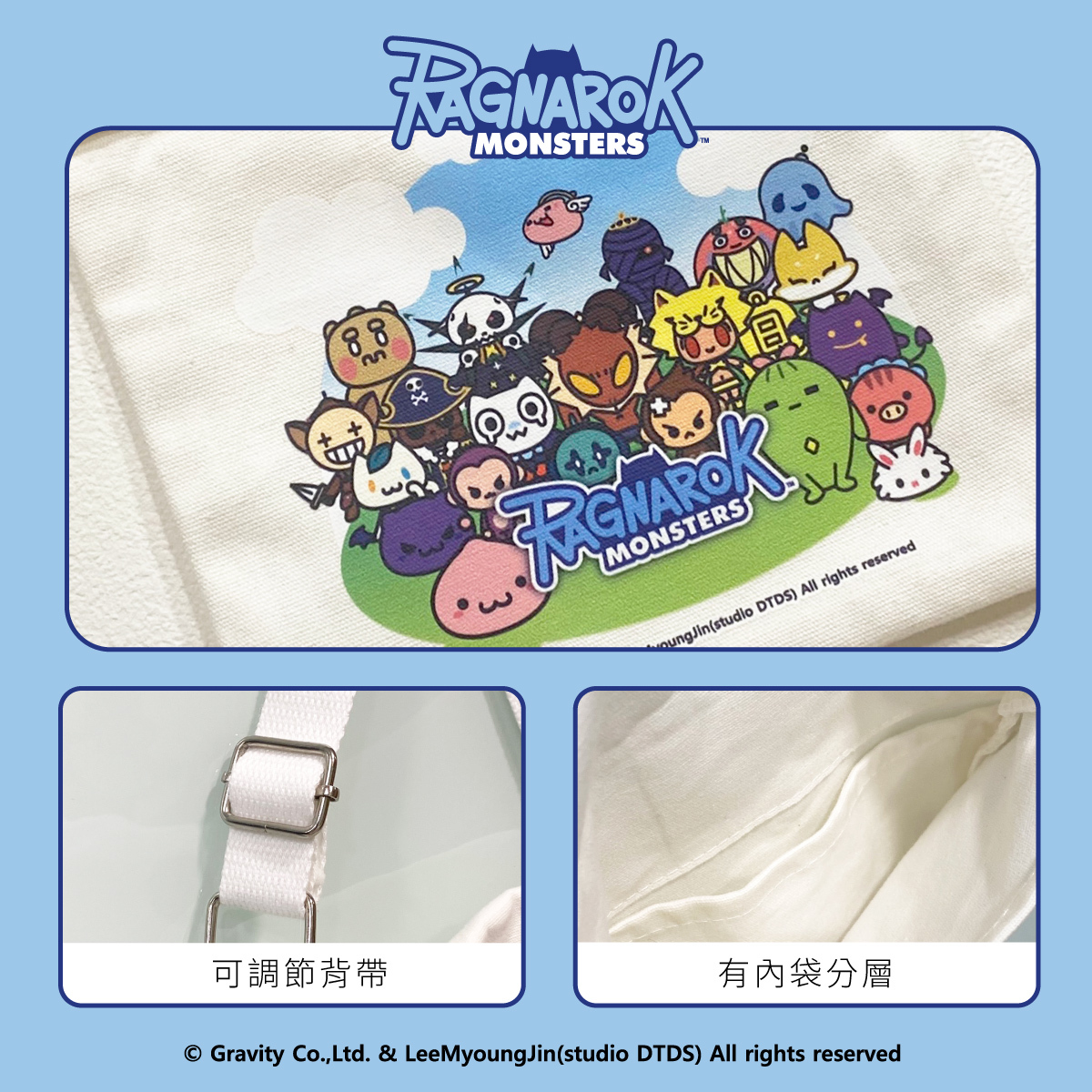 Suitable for age︰12+
*
The picture is for reference only. Please be subject to the actual products.
*
Use cold water and add a bleach-free detergent. Soak and gently hand wash by pressing. Avoid using a brush to prevent pilling.
*
Do not put it in the washing machine as it may cause damage to the appearance."
*A
llow it to air dry in a well-ventilated area a
fter washing, and please
avoid using a dryer or high-temperature iron for drying or ironing.
*
It is prone to distortion and damage from excessive pulling and twisting. Do not rub or scrub the design vigorously, and avoid applying excessive force when brushing off dirt.
This is a pre-order product, we will ship out the product in approximately 28 days after you placed your order.
Precautions
1.Due to the convenience store's shipping policy, any single order including body pillows, giant mascot, or die-cut cushions can only be shipped through home delivery.
2.If your order includes body pillows or giant mascot, we might ask you to pay an exceeding part of the shipping fee.
3.If you placed multiple orders with the same address and got free delivery, we will combine your orders into one package.